Home
Susan Ramsey
"Your Health Detective"
My specialty is working with both men and women who want to experience optimized health.  With my background in both Integrative Wellness Clinics and experience with clients who have serious degenerative diseases, I bring compassionate, individualized expertise to each person.  Working together with various team members, we  will map out a blueprint which addresses underlying issues of why you may not be feeling or looking your best.  I specialize in the art and science of balancing your body chemistry.  As a licensed psychotherapist, I will create "doable" science-based programs that enhance the mind-body connection.
Years of working in Internal Medicine has equipped me to develop successful interventions for fibromyalgia, chronic pain, auto-immune, cardiovascular and hormonal issues.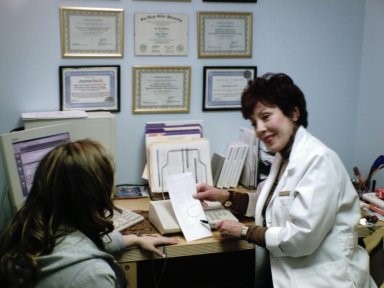 Let's get to the root! I have been dubbed by my clients and colleagues "The Health Detective." If you have seen numerous doctors and/or specialists for certain health issues and are still not feeling your best, my medical supervisor and I will investigate to find any missing pieces to your health puzzle.
IWS utilizes state-of-the-art testing technologies to identify all root and hidden causes of why you're not feeling your best. Some tests include: Comprehensive Blood/ Urine, Saliva Hormone, Food Sensitivity, Genetic, and Heavy Metal Analysis. I will also analyze your daily food patterns.
I want to get to know you and not rush through a run-of-the-mill consultation visit. For your convenience, I offer Comprehensive Lifestyle & Nutritional Evaluations and follow-up appointments in person, over the phone, or through video chat. Whatever works best for you. Prior to your initial consult, you can fill out needed paperwork on the "Forms" page.
Stop the insanity! It's all about targeted supplementation with advanced delivery systems so you aren't taking a boatload of supplements.
It's is all about individualized care! This isn't a one-size-fits-all plan to get you healthy.
Working under my medical supervisor, I will utilize your stated needs and goals and all of your test results to individualize your unique road map to health.
Your personalized health journey may also include my triage with your doctor and/or other health care providers. My goal is to empower you to be the head of your health care team. I have a vast network of providers and practitioners that I have been working with for over 30 years. As your patient advocate, I will also do the investigative work to find the best health care providers in your area.